I've already wrote about my Polish trip in the last post. However, I olny mentioned about my Zakopane tour. It was because it definitely deserve a separate post here. Hope you will like the story and come around to Zakopane if you wonder whether to go there or not.
It is the city located in southern Poland, around 90 km from Krakow and is often called "the winter capital of Poland". Expect that it's a great sports center it has also very rich folk tradition including art, food, customs and architecture. That's what I like the most about the city during my Zakopane tour – its unbreakable, very characteristic tradition.
My Zakopane tour has started not very well as my friend got sick and he couldn't go. However, I decided to go anyway and at least try to have fun. I set out around 7 am and got there after 1 h 30 min. The weather was really good as it was snowing but at the same time sun was shining. I was sleeping the whole way and stepped off the car kind of confused. The first step was to find my hotel located in the city center. I entered the main street called Krupówki and immediately woke up – it was beautiful! Full of joyful people, tempting smells and stalls with hand-made works of art representing the local folklore. Although it was just the beginning of my Zakopane tour, I had already bought tens of souvenirs in Krupówki…
After that I went to one of the most popular objects in the city – the Grand Krokiew. It's a ski jump, where many sports events including ski competitions and World Cup take place. It is definitely a "must see" spot during your Zakopane tour. It was impressive indeed, however, I'm not very interested in skiing and, to be honest, never watched any championship.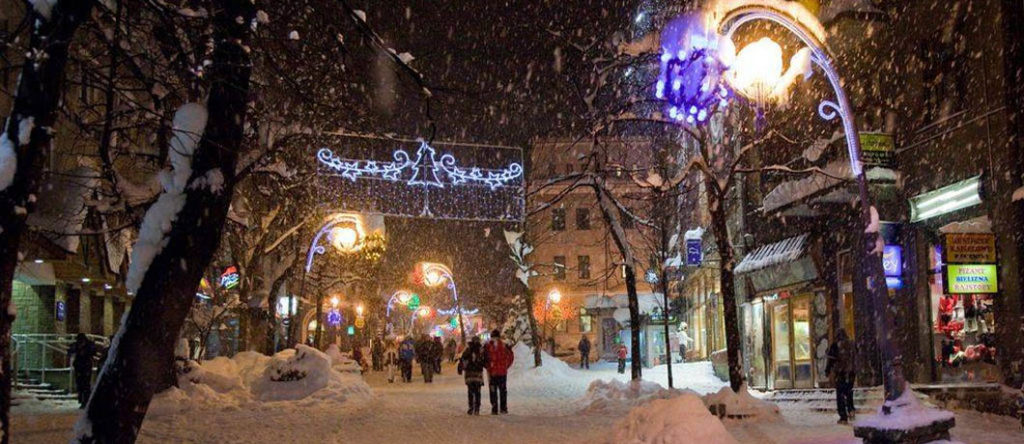 Anyway, the climax of my Zakopane tour was yet to come. As I was coming back from the Grand Krokiew, one of the passerby drew my attention. Suddenly, I realized it was my ex-girlfriend walking dawn the street in Zakopane… What a coincidence! She also saw me and was stunned as well. After a short moment, we burst into laughter and hurled ourselves into each other arms. Unbelievable – two friends meeting in the same small city on different continent, being on the same Zakopane tour. It took a while before our shock has faded and we decided to go for some lunch in Krupówki. I didn't even left my luggage in the hotel as I was too absorbed by the situation. I saw Maria as far back as 9 years ago so we had much to talk about. She was staying in the city for 5 days, me – only for 2 and we spend it together.
Who would expect that I will meet my old flame on Zakopane tour? In fact, it turned out that we still have much in common…I'm not saying anything yet but we've planned the next trip to together!